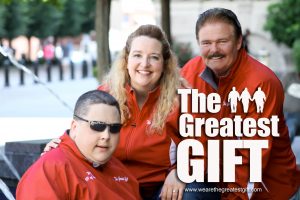 The Greatest Gift
PO Box 68
West Newfield ME 04095
207-337-2296 – Pastor Wayne
wearethegreatestgift@gmail.com
Download Our Bio
Luke 14:21-23: So that servant came, and shewed his lord these things. Then the master of the house being angry said to his servant, Go out quickly into the streets and lanes of the city, and bring in hither the poor, and the maimed, and the halt, and the blind. And the servant said, Lord, it is done as thou hast commanded, and yet there is room. And the lord said unto the servant, Go out into the highways and hedges, and compel them to come in, that my house may be filled.
Our vision is to go into the world and lead as many people to the Lord Jesus Christ as we can through evangelizing and uniting our brothers and sisters into one Body of Christ so that no one "should perish but have everlasting life."
Download our Music on iTunes
I am raw html block.
Click edit button to change this html