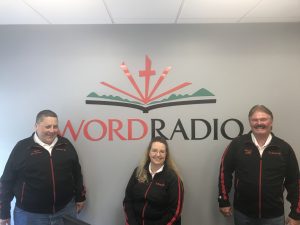 Arise with The Greatest Gift was a radio broadcast featuring the music of The Greatest Gift, inspirational messages by Pastor Wayne, scripture readings by Krys, and the announcement of events where The Greatest Gift would be ministering. Arise with The Greatest Gift
The staff at Word Radio Life have generously provided a space where you can hear past programs right on their site. You can click the "Listen to Past Programs" link above.  
Arise with The Greatest Gift signed off in June of 2022 to put more focus on the church, and outreach ministry. In January of 2023, our own Mike Biasin, his girlfriend Laurie and longtime friend Charlene Filey Staples relaunched their program The Spirit Calls which airs during the Arise with The Greatest Gift time slot. For more information on that program, you can visit their website The Spirit Calls.